Luján Visits Hermit's Peak/Calf Canyon Claims Offices, Tours Substance Use Treatment Center, Holds Discussions on New Mexico Health Care Workforce and Lowering Costs for Prescription Drugs
Santa Fe, N.M. – Yesterday, U.S. Senator Ben Ray Luján (D-N.M.) visited the Las Vegas and Mora Hermit's Peak Claims Office to meet with leadership and staff who are directly responsible for helping claimants navigate the claims process. Both offices were created as a result of the Luján's signature Hermit's Peak/Calf Canyon Fire Assistance Act, which has helped deliver $3.95 billion to help New Mexicans recover. While visiting, Luján met with constituents who have gone through the claims process to hear how these offices are supporting their recovery. Last week, Luján introduced legislation that would extend the period a victim can file a claim with the Hermit's Peak Claims Office to remain open until the end of 2027.
While in Las Vegas, Luján also toured the Northeastern Regional Crisis & Treatment Center to view the progress being made and future plans for the facility as it moves to completion. Luján successfully submitted a Congressionally Directed Spending request for $1.5 million to help further construction for this facility.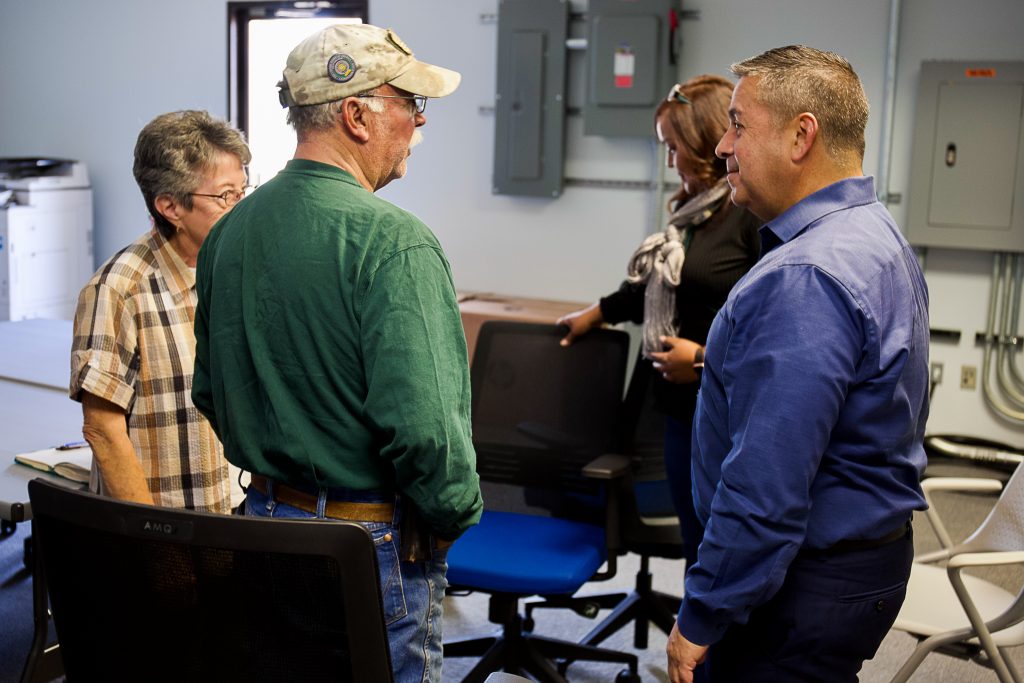 "For over a year now, hundreds of families of Las Vegas and Mora have tried to heal from the trauma of these fires, and this office is a vital resource in supporting their recovery," said Luján. "While the process has faced a slow start, the Claims Office has pushed out over $93.7 million to help New Mexicans recover. That's why I will continue fighting for my new legislation that would keep the Hermit's Peak Claims Office open until the end of 2027, giving folks impacted enough time to get compensation."
Luján continued, "It's on all of us to care for, support, and create better treatment options so that every person has the ability to recover and live full and vibrant lives without substance use disorder. I was proud to secure $1.5 million for this new treatment center and I look forward to seeing how this new facility will help the community once completed."
Today, Senator Luján toured the Santa Fe Family Health Center, Presbyterian Medical Services' new facility that will serve children and adults. Following the tour, Lujan met center staff and highlighted his work to bolster funding for community health centers and boost health care services.
Next, Luján held a community discussion on lowering the cost of prescription drugs – made possible through the Inflation Reduction Act and the Biden Administration. Ending the day, Luján met with New Mexico health care professionals to discuss the state's health care workforce, and how to deliver resources that are needed for success.
"From a broken arm, to talking to a therapist, to getting your annual dental cleaning, and receiving vaccines and flu shots – access to community health centers saves lives," said Luján. "Today, I was honored to visit the Santa Fe Family Health Center and also meet with community members on the importance of lower prescription drug costs, made possible by the Inflation Reduction Act. Lastly, it was a privilege to speak with health care professionals about how we can bolster the health care workforce to make sure New Mexicans can have the care and expertise they deserve."