Luján Touts Workforce Victories at Grand Opening of MBDA's Minority Business Development Center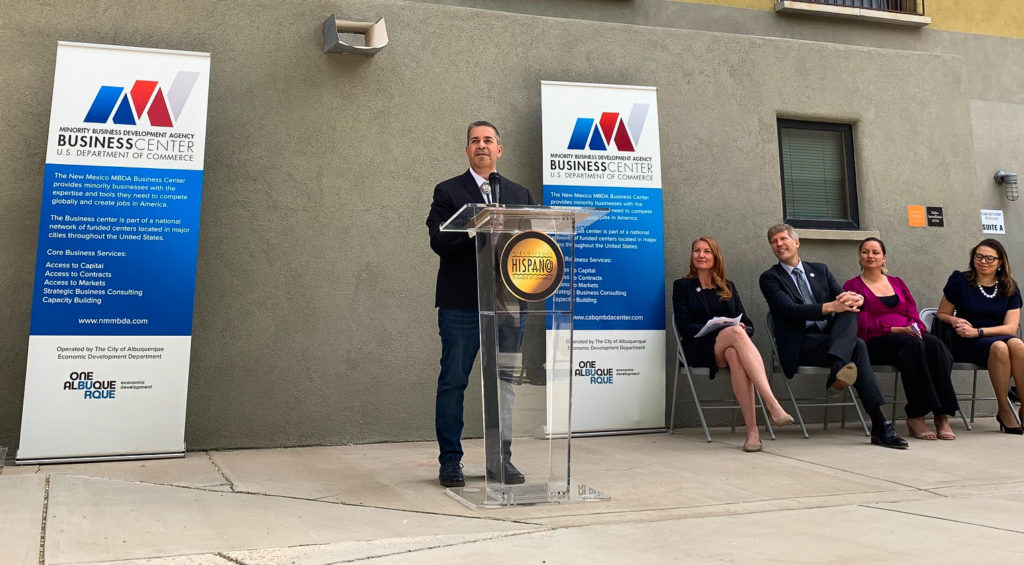 Albuquerque, N.M. – Today, U.S. Senator Ben Ray Luján (D-N.M.) joined the Minority Business Development Agency (MBDA) and local leaders at the Albuquerque Hispano Chamber of Commerce for the grand opening of the Minority Business Development Center to discuss the importance of investing in initiatives to support and develop minority-led businesses in New Mexico. 

Senator Luján championed an amendment in the Bipartisan Infrastructure Law to make the MBDA permanent. He also secured passage of a provision to double the funding level for the MBDA's Rural Business Development Center Program and to expand this program's eligibility to include all Minority-Serving Institutions, which will expand opportunities for New Mexico's colleges and universities. To celebrate the grand opening, Senator Luján joined U.S. Senator Martin Heinrich (D-N.M.), U.S. Representative Melanie Stansbury (D-N.M.), US MBDA Senior Legislative & Intergovernmental Affairs Specialist Shayla Moon, Mayor of Albuquerque Tim Keller, and EDD Director Charles Ashley III.
"In New Mexico, minority-owned and operated businesses play a vital role in our communities, acting as the engine that keeps our economy moving," said Senator Luján. "That's why I'm honored to congratulate the City of Albuquerque on this opportunity to operate the New Mexico Minority Business Development Center, and strengthen their vital work to deliver services and support to businesses across our state."
###