Luján Meets with Local Officials and Communities Impacted by Hermit's Peak/Calf Canyon Fire to Urge Continued Federal Support
Las Vegas, N.M. – Yesterday, U.S. Senator Ben Ray Luján (D-N.M.) traveled to Las Vegas and Mora to tour communities impacted by the Hermit's Peak/Calf Canyon Fire and receive an update on the current recovery efforts in the communities of Mora and San Miguel Counties from local officials and state and federal agencies assisting with the fire. Following their discussion, Senator Luján visited the John T. Harrington Forestry Research Center, the largest producer of tree seedlings in the southwestern U.S., to meet with staff and learn how the Hermit's Peak/Calf Canyon Wildfire has impacted their communities and crops. Senator Luján also toured acequias that were damaged by the flooding caused by the aftermath of the wildfires.
Earlier this month, following the New Mexico Congressional Delegation's call, the Federal Emergency Management Agency (FEMA) granted an extension of the duration of New Mexico's disaster declaration that will include flooding impacts.
"Yesterday's tour and meeting underscores that federal support must remain strong as New Mexico communities are still working through the recovery process," said Senator Luján. "It's no secret these past few months have been unimaginably difficult for our communities as wildfires have damaged large portions of our lands ranging from our acequias to the critical tree seedlings that benefit the entire southwest. Yesterday's visits only makes it more clear that the Senate must act to pass my bill, the Hermit's Peak/Calf Canyon Fire Assistance Act. Through these discussions, I look forward to taking their needs and concerns back to Washington to build support for my legislation and make New Mexicans whole again."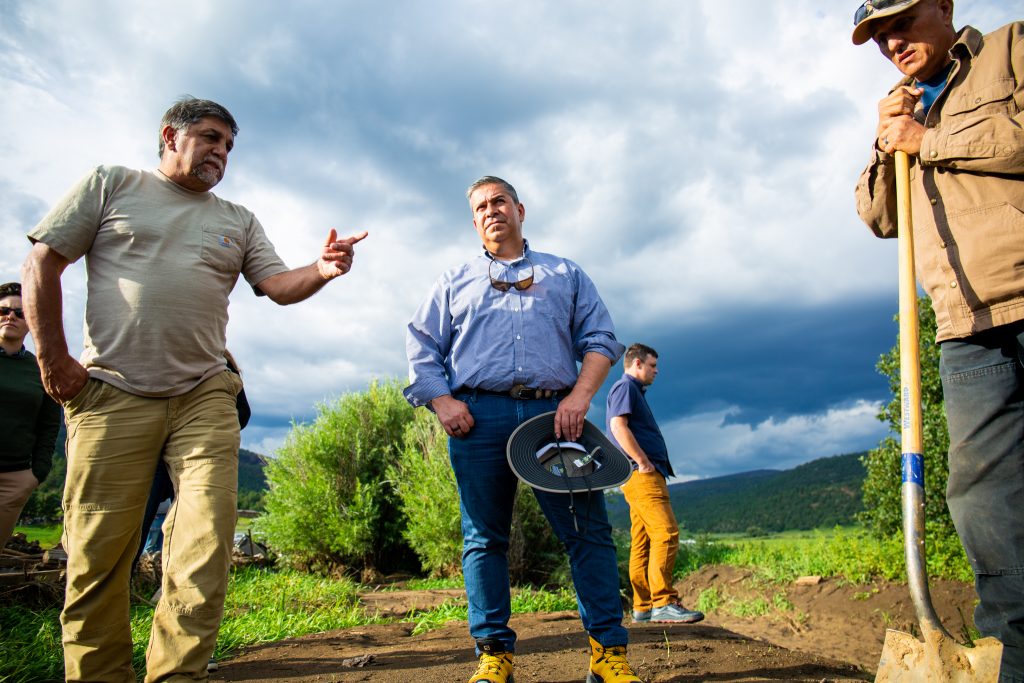 ###