Luján Meets Virtually With Local Leaders Across New Mexico
Nambé, N.M. – Today, U.S. Senator Ben Ray Luján (D-N.M.) met virtually with county and local officials from Mountainair, Torrance County, and De Baca County, as well as representatives from New Mexico Tech, to discuss the victories for New Mexico in the Infrastructure Investment and Jobs Act, expanded funding for broadband buildout, resources for school infrastructure, COVID-19 mitigation, and further collaboration between federal and local governments.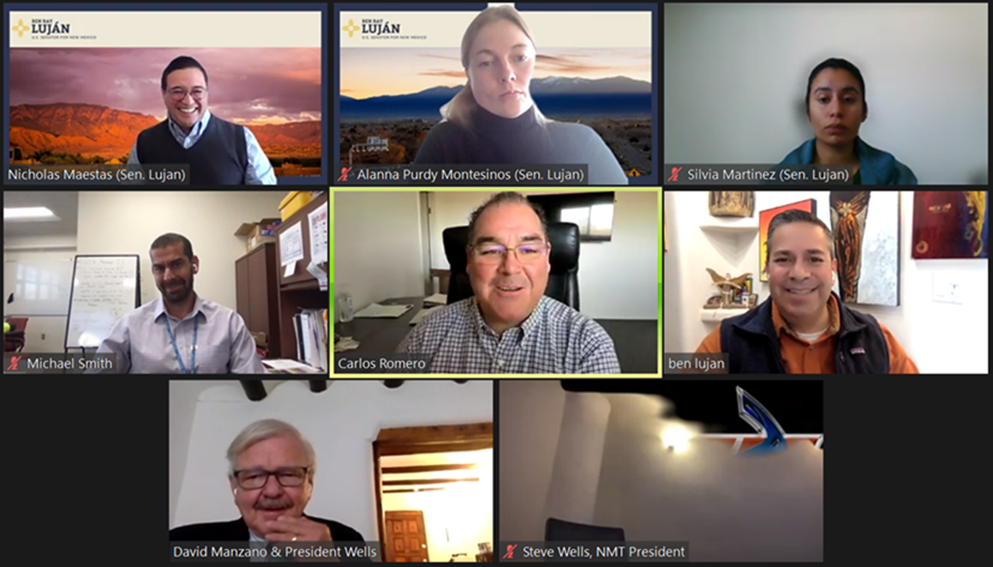 "Meeting with local leaders is one of the most important parts of my job," said Luján. "New Mexicans are best served by federal, state, and local officials working together to address the unique challenges New Mexicans face. I'm proud of the critical investments delivered in the bipartisan infrastructure package for my state. Now comes the joint effort to use those funds efficiently to help local communities. I also appreciated hearing the thoughts of local officials on how the federal government can help New Mexicans recover and rebuild from the COVID-19 pandemic and support our schools."
Senator Luján met with local leaders, including Mountainair Mayor Peter Nieto, Councilor Gayle Jones, Town Clerk Dennis Fulfer, and Public Schools Superintendent Dawn Apodaca; Torrance County Manager Janice Barela and Deputy County Manager Juan Torres; and Acting De Baca County Manager Amanda Lucero and County Commissioner Scot Stinnett. Additionally, the Senator met with New Mexico Tech's President Dr. Stephen Wells, Vice President for Research Carlos Rey Romero, and Director of Government Affairs David Manzano.
###