Luján Leads CBOC Community Listening Event with Veterans in Las Vegas, NM
Las Vegas, N.M. – Today, U.S. Senator Ben Ray Luján (D-N.M.)led a community listening session in partnership with Secretary Sonya Smith of the New Mexico Department of Veterans Services regarding the Department of Veterans Affairs' recommendation to close the Las Vegas Community-Based Outpatient Clinic (CBOC) at New Mexico Highlands University (NMHU) Student Union Ballroom Building. The Senator heard from Northern New Mexico military veterans and their families on the importance of these clinics and review his advocacy to keep them fully funded, operational, and able to best serve our veterans.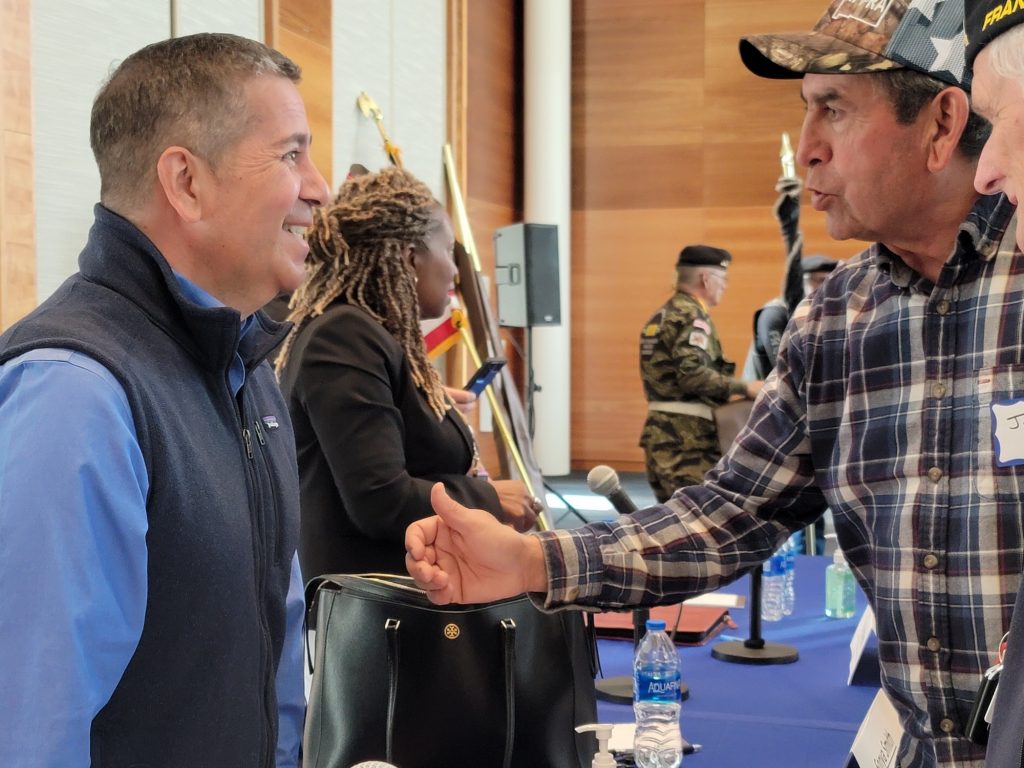 Luján has expressed opposition to the recommended closures and written to the President regarding the impact these recommendations would have on care for veterans in New Mexico. The full text of this letter is available HERE.
Additionally, Luján recently joined U.S. Senator Martin Heinrich (D-N.M.) and U.S. Representative Teresa Leger Fernández (D-N.M.) in requesting that U.S. Department of Veterans Affairs (VA) Secretary Denis McDonough visit New Mexico to see firsthand how veterans living in Tribal and rural areas rely on the care provided by CBOCs.
"These clinics are in predominately rural, Hispanic, and Tribal communities with documented health provider shortages," said Luján. "While these are just recommendations in a long, multi-year process, I have and will continue to voice my strong opposition to any recommendations that limits or reduces care for New Mexico's veterans."