In Budget Committee, Luján Introduces Mora County Commissioner Veronica Serna, Highlights Need for Wildfire Recovery Assistance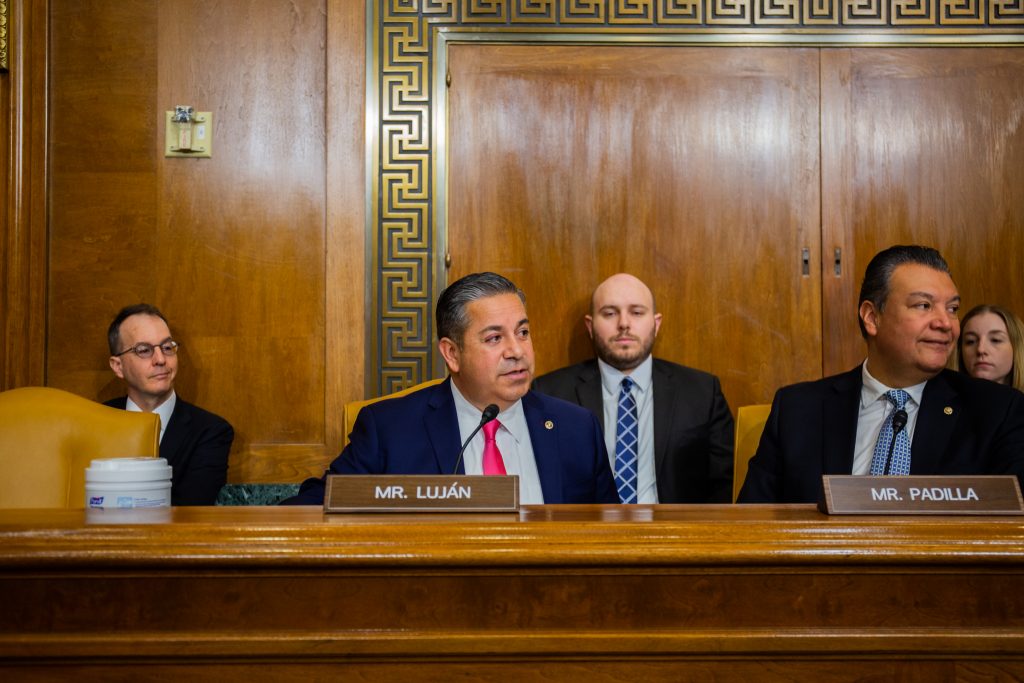 Washington, D.C. – Today, during a Senate Budget Committee hearing, U.S. Senator Ben Ray Luján (D-N.M.) introduced Mora County Commissioner Veronica Serna to highlight the need for continued investment in New Mexico's wildfire recovery. During his introduction, Luján explained how the consequences of a once-in-a-lifetime wildfire and post-fire flooding has taken a devastating toll on local communities' budgets and resources.
Following her introduction, Commissioner Serna delivered a moving testimony on her experience living through the Hermit's Peak/Calf Canyon Fire and how the surrounding communities are still working to recover.
Video of the hearing is availableHERE.
An excerpt from the Senator's remarks can be found below:
Commissioner Serna's testimony will remind everyone that our New Mexican families out in the middle of high-desert, or situated in the forests and mountains up north—are no different than the families who live in communities across the country.
Our moms and dads too want good schools to send their kids to; restaurants and grocery stores to put food on the table; and preventative measures and funding to help communities prevent and rebuild from natural disasters such as wildfires.

These towns that Commissioner Serna and I are talking about deserve the same microphone and platform for addressing their issues as our nation's bigger cities and states.
When a once-in-a-lifetime wildfire and flooding hits a small town like Mora, the consequences are devastating–not just emotionally, but also their impact on the community's budget and resources. That's something we've seen since the Hermit's Peak/Calf Canyon Fire in New Mexico.
I want to thank my colleagues for supporting an initiative, last year, to provide support recognizing the liability of the Federal Government in causing this fire. But we should also understand the new, dry conditions and climate impacts where this fire burned not just treetop to treetop, it burned on the ground.
This funding is critical to the community's survival, but it's only one piece of the recovery effort.
Commissioner Serna is here to share with us what it felt like to live through the wildfire, the trauma that I know families and kids are still facing today. And, she will share how the surrounding communities are still working to recover from this fire today.
###